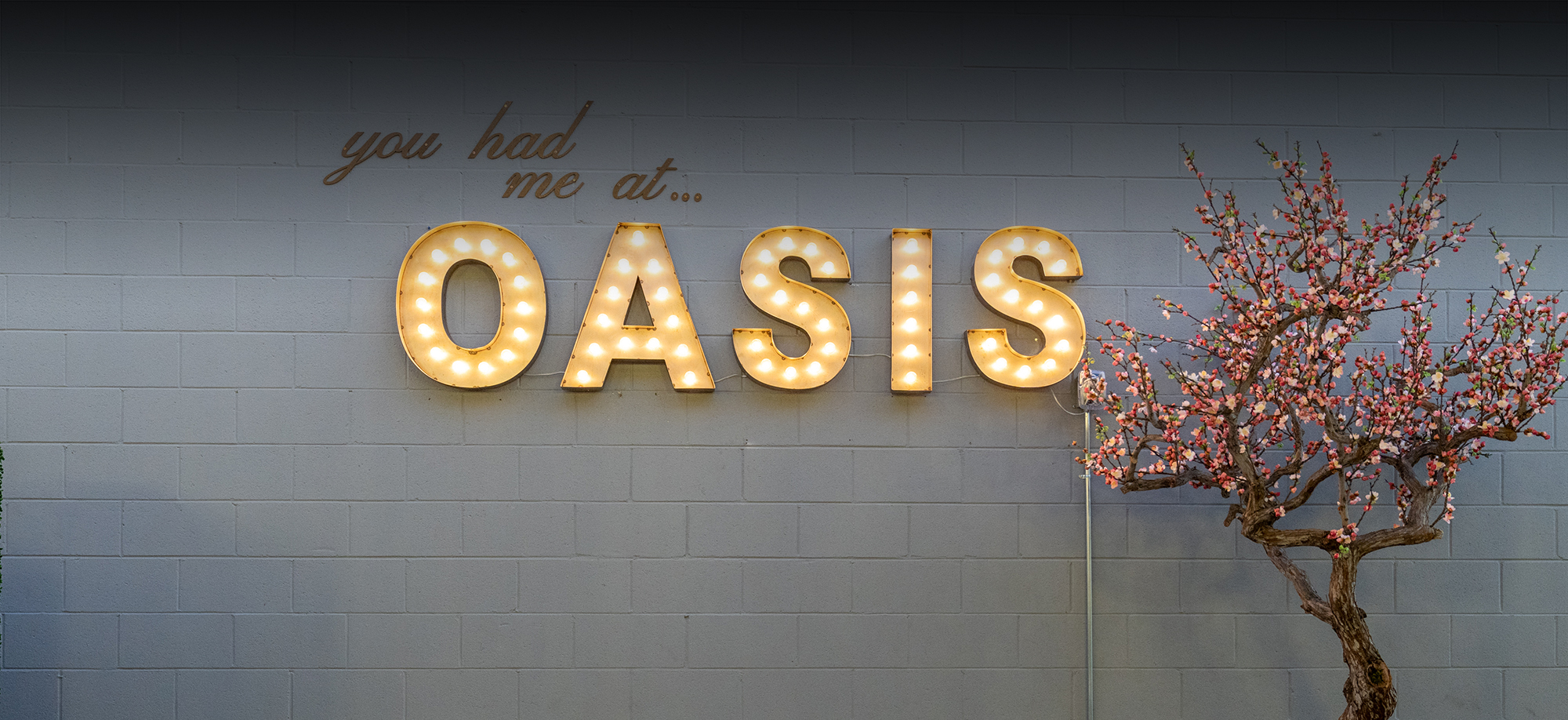 Brunch
Sundays Only 11:00 AM to 4:00 PM
Crab Cake Eggs Benedict
Poached Eggs - Hollandaise Espuma - English Muffin - Micro Cilantro
Bacon Egg & Cheese Burger
1/2 Pound Wagyu Beef - Aged Cheddar Cheese - Crispy Pork Belly - Sunny Side Up Egg - Chives - House Sauce
Lobster roll, Brown Butter Aioli
Celery - Red Onion - Chives - Dill - Tarragon - Edible Flowers - Served with Fries - Micro Fine Herbs
Shakshouka
Poached Eggs - Sumac - Feta - Micro Cilantro - Brioche
Khachapuri
Farmers Cheese - Mozzarella - Feta - Eggs - Chives
Steak & Eggs
Prime NY Steak - Sunny Side Up Eggs - Rosemary Crispy Potato Spuds - Creme Fraiche - Chives
Caesar Salad
Panko Crouton Crumble - Grana Padano - Borage Blossom
Avocado Mousse Toast
Sourdough Bread -Smoked Salmon -Za'atar - Radish Purple and Red
Lemon Ricotta Pancake
Whipped Ricotta Cream - Yuzu Blueberry Compote - Blueberry Crumble - Maple Syrup
Churro French Toast
Cinnamon Sugar - Whipped Cream - Chocolate Ganache - Chocolate Pearls - Maple Syrup
Fig Rosewater Lebne Parfait
Granola - Figs - Persimmons - Blueberries - Crystalized Rose - Edible Flowers
Fries
Parmesan - Micro Parsley
Boozy Brunch Specials (Sunday Brunch Only)
Last Call 3:30 PM
Bottomless Mimosas & Bellinis (2 hour limit)
Peach | Mango | Prickly Pear
Micheladas
Frozen Bloody Mary Ball | Tajin Rim | Choose: Modelo, Corona, Scrimshaw Pilsner, Heineken, Fig Mountain Light Lager, Allagash White Belgian Style Wheat Ale, or Heineken 0.0
Loaded Bloody Mary/Maria
Vodka or Tequila | Tomato Puree | Horseradish | Worcestershire | Celery Salt | Celery | Bacon | Shrimp | Bleu Cheese Stuffed Olive| Cornichon | Pearl Onion |
Dalmation
Vodka | Grapefruit | Hawaiian Black Lava and Sea Salt Spotted Rim
Espresso Martini
Vodka | Fresh Espresso | Coffee Liqueur
French 75
Gin or Cognac | Lemon | Brut Sparkling Wine
DINNER MENU STARTING 5:30 PM
STARTERS
Smoked Guacamole
- Vg
Smoked Sea Salt | Micro Cilantro | Red Onion | Lime | Toasted Pepitas | Sesame Seed
Tuna Tartare
Crispy Rice Cake | Yuzu Avocado Mousse | Micro Greens | Ginger Yuzu Relish | Chile Threads
Crab Cake
Serrano Crema |Fennel Green Apple Slaw | Pickled Fresno Chili.
Charcuterie Board
Imported and Domestic Cured Meats and Cheese | Variety of marmalade | Crostini
California Mussels
Californian Clam Broth| Spanish Chorizo| White Beans| Mixed Herbs
Crispy Seafood
Crispy Shrimp & Calamari| Serrano Sauce Fresno Chili| Micro Herb
Kampachi Ceviche
Red Onion| Aji Amarillo| Radish| Micro Cilantro
Tostada De Oceano
Octopus & Shrimp| Radish| Jalapeno| Avocado Mousse
SALADS
Little Gem Caesar Salad
Baby Gem Lettuce | Pecorino Romano | Cilantro Caesar Dressing | Crouton Crumble | Toasted Pepitas
Add Lemon Herb Grilled Chicken
6 Additional
Roasted Peach Salad
- Vg
Wild Green| Gorgonzola Cheese | Toasted Nuts | Mint Infused Balsamic Dressing
Add Lemon Herb Grilled Chicken
6 Additional
Heirloom Tomato Burrata Salad
Heirloom Tomato | Citrus Crema | Watercress | Burrata Cheese | Saba Reduction

ENTRÉE
Wild Mushroom Tagliatelle Pasta
Crème Fraiche |Parmesan | Lemon | Black Garlic Butter Sauce| Corn | Porcini Dust
Add Lemon Herb Grilled Chicken
6 Additional
Add Lobster Tail in Garlic and Herb Butter
28 Additional
Shrimp Fettuccini Pasta
White Shrimp | Cherry Tomato | Caper | Kalamata Olives| Lemon Garlic Sauce
Half Jidori Chicken
Pommes Puree |Thyme Mushroom Pearl Onion au Jus
Braised Short Rib
Pommes Puree | Jumbo Asparagus | Pepper Corn Short Rib Demi Sauce | Crispy Shallot
Surf and Turf
Roasted Maine Lobster Tail & 6oz Woodfire Grilled Filet Mignon |Truffle Essence Pommes Puree | Sautéed Asparagus | Garlic and Herb Butter
WOOD FIRE GRILLED
(Served with Rosemary, Thyme, Garlic and Pearl Onion Confit)

6 OZ USDA Angus Petite Filet

8 OZ USDA Angus Filet Mignon

The Oasis Wagyu Cheeseburger
1/2 Pound Wagyu Beef | Caramelized Onion & Bacon Jam | Aged Cheddar | Brioche Bun | Beefsteak Tomato | Shaved Iceberg | House Sauce served with Fries
Grilled Garlic and Herb Marinated Cauliflower Steak
- Vg
Truffle Cauliflower Puree | Chimichurri | Toasted Almonds
16 OZ Dry Aged New York Steak & Roasted Bone Marrow
Demi Sauce | Mashed Potatoes
Add Shaved Black Truffle to any item

SIDES
Baked Potato
Crispy Bacon | Cheddar Cheese | Butter | Sour Cream | Chives
Sautéed Asparagus
Aleppo Pepper and Lemon Garlic Butter
Fried Brussel Sprouts
Gochujang Orange Honey Glaze | Hazelnuts | Fresno Chili | Fried Shallots
Mac and Cheese Butter Panko Crust

Add Lobster Meat
14 Additional
Add Lobster Meat
14 Additional

KIDS MENU
Available based on request.

DESSERTS
Cast Iron Baked Banana Corn Bread
Sweet Raw Butter | Sugar Dust
Warm Brown Butter Peach Cobbler with Vanila Bean Gelato

Vanilla Bean Panna Cotta
Thai Basil Strawberry Coulis Sauce | Fresh Berries | Berry Crumble | Meringue
Scoop of Ice Cream
Salted Caramel, Vanilla or Chocolate

SPECIALTY COCKTAILS
Oaxacan Vacation
Mezcal | Watermelon | Grapefruit | Mango | Habanero Bitters
Pink Flamingo
Tequila| Ancho Reyes Chile | Pineapple | Prickly Pear | Lime
Bahama Mama
Bourbon| Crème de Pamplemousse Rose | Strawberry | Mint| Prosecco| Lemon
Spicy Mango Margarita
Blanco Tequila | Jalapeño | Habanero Bitters | Mango Puree | Lime
Peach Don't Kill My Vibe
Vodka | Crème de Pêche de Vigne | Peach Puree | Lemon
Not A Colada
SelvaRey Coconut Rum | Coconut Nectar | Pineapple | Lime
Violet Femme
Empress 1906 Gin | Blackberries | Elderflower Liquor | Lemon
CLASSIC COCKTAILS
ESPRESSO MARTINI
Vodka, fresh espresso, and a touch of sugar make the perfect martini for an enlivened evening
SAZERAC
Rye whisky, a hint of anise from the mysterious spirit of Absinthe, a dash of sugar, balanced with Peychaud's floral sweet bitter will transport you to 19th century New Orleans
FRENCH 75​​
Your choice of gin or Cognac blended with the fresh citrusy zest of lemon, a touch of sugar, and topped with sparkling wine
SIDECAR
Brandy with the sweet and luxurious flavors of Cointreau and balanced with the refreshing citrus of lemon, make this cocktail crisp and aromatic.
APEROL SPRITZ
The aperitif of Aperol, with its bitter sweet taste, is balanced by the freshness of lemon citrus, and vibrancy of Prosecco and a splash of soda.
NEGRONI
This aperitif is prepared with gin, Carpano Antica vermouth, and balanced with the bitterness of Campari. The best choice to commence your dining experience.
DRY MARTINI
Choose your spirit (vodka or gin) to prepared with or without our dry vermouth and balanced with a dash of orange bitters. Try it dirty with a bit of olive juice.
WHISKEY SOUR
Bourbon and the fresh lemon citrus is balanced by the sweetness of sugar and bitterness of Angostura to give this decadent and foamy cocktail the presentation of the night. This cocktail contains egg whites*.
MARGARITA
Silver tequila, fresh lime, a dash of our rich agave, and balanced with a salted rim make this cocktail perfect for a party.
DAIQUIRI
Bacardi silver rum with a fresh lime and dash of sugar make this cocktail sweet and tart. An approachable classic!
MANHATTAN
This metropolitan cocktail is an elevated rye martini with a sweet Carpano Antica vermouth, dashed with the fragrance of Angostura bitters, and balanced with the zest of a lemon twist.
OLD FASHIONED
Choose bourbon or rye for a smooth finish that is complimented by a few dashes of Angostura bitters and a little sugar. Garnished with a fresh orange peel— this cocktail is a classic beauty.

WINE LIST
Mionetto Prosecco Brut, Treviso, Italy (split)
12
Moët & Chandon Brut NV, Epernay, France
200
Moët & Chandon Nectar Imperial Rosé, Epernay, France
200
Dom Pérignon Brut 2010, Champagne, France
440
Underground Wine Project Mr. Pink (Columbia Valley, Washington)
12|44
Chateau La Gordonne Côtes de Provence Vérité du Terroir (Provence, France)
15|55
Tenuta Sassoregale Vermentino 2019, Toscana, Italy
12|44
Karas Dry White 2019, Armavir, Armenia
13|48
Rutherford Ranch Chardonnay 2018, Napa Valley, California
13//48
Santa Margherita Pinot Grigio 2019, Italy
15|55
The Four Graces Pinot Noir 2018, Willamette Valley, Oregon
12|45
Robert Hall Red Blend 2018, Paso Robles, California
13|48
Michael David Freakshow Zinfandel 2017, Lodi, CA
15|55
Gundlach Bundschu Mountain Cuvée 2019, Sonoma, CA
17|65
Louis Latour Marsannay 2018, Burgundy, France
19|72
DRAFT BEER
North Coast Scrimshaw Pilsner

Allagash White Belgian Style Wheat Beer

BOTTLED BEER
Athletic Brewing Upside Dawn Golden Non-Alcoholic

Athletic Brewing Run Wild IPA Non-Alcoholic

SPIRIT LIST
Johnnie Walker Black Label
14
The Macalllan 12 (Sherry Oak)
14
Johnnie Walker Blue Label
60
The Macalllan 18 (Double Cask)
62
The Dalmore King Alexander III
62
The Macallan 18 (Sherry Oak)
62
Three Fingers High Canadian Whisky
12
Dickel Tennessee Whisky
12
Don Julio 1942 Primavera Reposado
44
Hamilton Jamaican Pot Still
12
Sailor Jerry Spiced Rum
14
Cognac Park Carte Blanche VS
14
Ararat 10 Year Akhtamar
14
Ararat 15 Year Vaspurakan
16
Ararat 25 Year Charles Aznavour Signature
32
Drake's Premium Organic
12
BOTTLE SERVICE
Bottle service includes soda and juice. Red Bull, ginger beer, and bottled water available for additional charge Prices include 18% gratuity
Don Julio Primavera Reposado

Cognac Park Carte Blanch VS

Ararat 15 Year Vaspurakan

Ararat 25 Year Charles Aznavour Signature

Drake's Premium Organic Gluten Free Vodka

The Macallan Harmony: Cacao

Johnnie Walker Blue Label

Glenfiddich Grande Couronne

Address
6024 Hazeltine Ave. Van Nuys, CA 91401
Reservations
(818) 646-0444
[email protected]
Open Wednesday - Monday
5:30 PM - 11:30 PM
(Closed Tuesdays)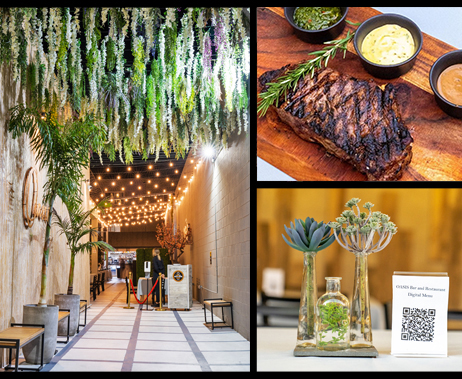 Join Oasis Bar & Restaurant mailing list
Don't be afraid to join, amazing opportunities await you, plus we really hate spam.
© OASIS BAR & RESTAURANT 2022 | ALL RIGHTS RESERVED | WEBSITE DEVELOPED BY:
EMSAR DESIGN LTD
COPYRIGHT © OASIS BAR & RESTAURANT
ALL RIGHTS RESERVED
WEBSITE DEVELOPED BY:
EMSAR DESIGN LTD